Letter from WAPOR President (August 2022)
This post is also available in: Español (Spanish) 简体中文 (Chinese (Simplified)) 繁體中文 (Chinese (Traditional))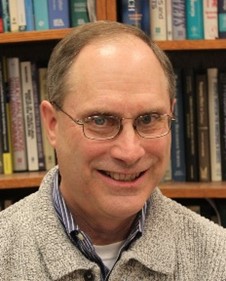 Dear WAPOR Colleagues,
It is my pleasure to share with you this brief report of activities WAPOR has been involved in during the past several months. Most importantly, we continue to make preparations for our upcoming 75th anniversary conference, which is slated to be held in Dubai from November 10-13, in conjunction with the 5th annual conference of our WAPOR Asia-Pacific chapter (November 14-15). At the invitation of our Conference Chair, Tatiana Karabchuk, I was able to spend a week visiting the United Arab Emirates this past May during which we were able to visit a number of potential sponsors and venues for hosting our meetings.
Given the size of our respective conferences, we have secured two locations for the various activities and events. The first day of workshops will be held at the Mohammed Bin Rashid School of Government (MBRSG), centrally located in the World Trade Center in Dubai. The following three days of WAPOR sessions will be held at the Grand Millennium Business Bay hotel, a 5-star hotel which boasts beautiful, scenic views and can accommodate our large numbers. Finally, for those planning to also attend the WAPOR Asia-Pacific conference, those sessions will be held back at MBRSG. Their facilities are world-class and we are delighted to be collaborating with them in hosting our conferences.
We continue to work on other logistics for these conferences and will share more details soon, including discounts for WAPOR participants on flights via Emirates Airlines. Tatiana is busy working on the program for the WAPOR conference and Holli Semetko is equally busy preparing the WAPOR Asia-Pacific program. An expanded set of professional workshops are also being prepared for the first day of the conference. We are all excited to again, finally, having the opportunity to meet and learn from one another in person and are doing everything possible to make these meetings a successful experience.
During our upcoming conference, we will also be introducing WAPOR's newest chapter, representing Sub-Saharan Africa. Liaison Chair, Kseniya Kizilova has been working for the past year with several colleagues who have taken leadership roles in preparing a constitution and obtaining WAPOR support to begin operations. These include Angela Ambitho (Kenya) and Paul Nnanwobu (Nigeria).
In other news, the WAPOR webinar series introduced new presentations in May and June with the following webinars:
May 2022: Survey Data Recycling and Data Harmonization (presented by Irina Tomescu-Dubrow & Ilona Wysmulek).
June 2022: Eurasia Barometer 2021: Comparative Study on Social and Political Attitudes in Armenia, Georgia, Kazakhstan, Kyrgyzstan, Moldova, Russia, and Ukraine (presented by Yun-han Chu, Kseniya Kizilova, Christian Haerpfer, Botagoz Rakisheva, Heghine Manasyan & Koka Kapanadze). 
As in past years, our webinar series will take the (Northern Hemisphere) Summer off and return with new topics in September.
Other quick updates include the following:
WAPOR continues to compile on our website links to public opinion regarding the military conflict in Ukraine. You can find that information here.
A committee chaired by Secretary/Treasurer Yulia Baskakova is reviewing WAPOR's membership fee structure, which has remained static for the past 20 years. Her committee will be making recommendations to WAPOR's Council, and we will keep the membership informed about that.
Several new WAPOR National Representatives have been recently appointed (since April 1st), including the following colleagues:

Blerina Kuçi – Kosovo
Carlos Pacatolo – Angola
Chandara Gnim – Cambodia
Salvis Lielbardis – Latvia
David Jodice, WAPOR's Professional Standards Committee Chair, reports the completion of data collection work for the 2022 Freedom to Publish report. The team is currently analyzing data and preparing a final report. Findings will be presented during our annual conference in November.
WAPOR is developing an archiving plan, based on a report provided by Historian Tom W. Smith.
Also be aware that WAPOR is soliciting nominations for two offices that are up for election this year: Vice President/President-Elect and Chair of Professional Standards. Nominations, including self-nominations, are due by August 19, 2022. All nominations should mention the name of the nominee, his/her qualifications, and the position of interest. A web link or document should accompany the nomination. Only nominations from WAPOR members are eligible for consideration. You can find more information regarding how to submit nominations here.
As always, it is an honor to serve as WAPOR President this year. Please let me know if you have any thoughts or suggestions regarding our Association's work.
Warm regards,

Timothy P. Johnson
WAPOR President