Janet A. Harkness Student Paper Award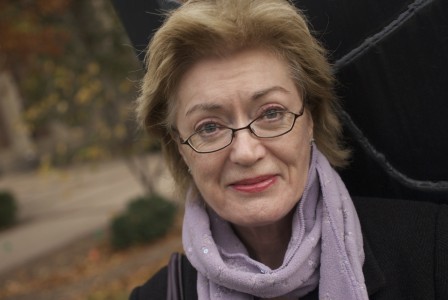 This award is given in memory of Dr. Janet A. Harkness, internationally recognized for her contributions to cross-cultural survey methodology, who passed away in 2012.  The award is open both to current students (graduate or undergraduate) and to recent graduates. 
Details for the 2021 award can be found here.
---
Past Award Winners
2013 – Zeina Mneimneh, USA
2014 – Christian Czymara, Germany
2015 – None awarded
2016 – Katharina Meitinger, Germany
2017 – None awarded
2018 – Marta Kołczyńska, USA
2019 – Kirils Makarovs, Latvia
2020 – Stella Sechopoulos, Greece
---
Janet A. Harkness Student Paper Award Committee
Anna Andreenkova (Institute for Comparative Social Research (CESSI),Russia)**
Sunghee Lee (University of Michigan, USA)****
Michael Robbins (University of Michigan, USA)*
Henning Silber (GESIS, Germany)***
Ineke Stoop (The Netherlands Institute for Social Research/SCP, Netherlands)*
Ana Villar (Facebook, UK)***
*through 2021
**through 2022
***through 2023
****through 2024