Letter from WAPOR President (April 2022)
This post is also available in: Español (Spanish) 简体中文 (Chinese (Simplified)) 繁體中文 (Chinese (Traditional))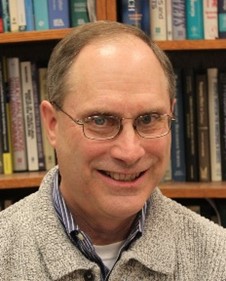 Dear WAPOR Colleagues,
I'm writing to provide you with an update regarding WAPOR activities during the first quarter of 2022. As usual, the Council has been busy on multiple fronts and it is good to have this opportunity to summarize some of that work for you. One of our first orders of business this year was to complete work on our 2021 Annual Report, which was released last month and is now available on our website. This is the first time we have prepared an annual report and we hope you find it useful. Because this is our first such report, there is almost certainly room for improvement, so we would appreciate hearing from you if you have any suggestions regarding how we can do a better job next year.
In February, WAPOR began collecting results from public opinion surveys conducted in Ukraine and Russia regarding the military invasion now under way in Ukraine. As of April 1, more than 30 surveys have been contributed to this archive, which you can access here. A special thanks to Claire Durand for helping us curate this information. On a personal note, my heart goes out to the people of Ukraine as they continue to defend themselves from this unconscionable attack on their freedom and self-determination.
Regarding upcoming activities, we are working on plans for the 2022 annual conference, our 75th, which will be held in Dubai from November 10-13, followed immediately by the WAPOR Asia-Pacific chapter's meeting at the same location. As this will be our first in-person conference since 2019, we are looking forward to it with great anticipation and the opportunity to renew old friendships and establish new connections. I will be travelling to Dubai next month to work with Conference Chair Tatiana Karabchuk on some of the logistics for the meeting. We will have two keynotes. One keynote will be by Professor Pippa Norris of John F. Kennedy School of Government at Harvard University. In addition, Professor Amaney Jamal, Dean of the Princeton School of Public and International Affairs will give a joint keynote address to both WAPOR and WAPOR Asia-Pacific attendees. The call for papers for both conferences has been released and abstracts are already being received. This will be a very special event.
In collaboration with ESOMAR and with the leadership of Professional Standards Chair David Jodice, WAPOR is currently in the field conducting the 2022 Freedom to Conduct Public Opinion Polls study. To date, information from more than 100 countries have been collected from National Representatives and other country informants. We are looking forward to a full analysis and report of findings from this study during the Dubai meeting this autumn.
Speaking of National Representatives, it is a pleasure to report that, in conjunction with planning for the Freedom to Conduct Public Opinion Polls study, WAPOR has recruited 32 new National Representatives since January 1st. These new colleagues include the following:
| | |
| --- | --- |
| Aan Rizaldi – Indonesia | Mihirani Dissanayake – Sri Lanka |
| Adebowale Amos Jayeolo – Guinea Bissau | Mulu Teka - Ethiopia |
| Alhi N'Guessan – Senegal | Paul Perry – New Zealand |
| Álvaro Elgueta-Ruiz – Cape Verdi | Pavol Kosnáč – Slovak Republic |
| Angela Ambitho – Kenya | Samir Abu Rumman – Kuwait |
| Carlos Denton – Costa Rica | Sanne Clement – Denmark |
| Deborah Bourne – Jamaica | Shodiya Gbemileke Segun – Guinea (Conakry) |
| Eduardo-Keira Zen – Timor Leste | Theodoret Marie Fansi – Cameroon |
| Edward Okoth – Swaziland | Urpi Torrado - Peru |
| Elmogiera Elawad – Sudan | Visar Berisha – Albania |
| Ferruccio Biollati Rinaldi – Italy | Vuk Čadjenović – Montenegro |
| Fiorela Peccorini – El Salvador | Woothisarn Tanchai – Thailand |
| Frantz Fortunat – Haiti | Xavier Depouilly – Vietnam |
| Jonas Edlund – Sweden | Yoro Diaw - Togo |
| Joseph S.K.D. Koné – Côte d'Ivoire | Ziva Broder - Slovenia |
| Louis Tomavo – Benin | Zoran Gavrilović - Serbia |
| | |
We extend a warm welcome to these new colleagues. We also note that WAPOR now has National Representatives in 113 countries and we will continue to extend WAPOR's representation to as many additional countries as possible. We also look forward to an upcoming in-person meeting of National Representatives during the Dubai meeting. You can find the complete list of National Representatives here.
WAPOR has also recently released additional translations of our revised Code of Professional Ethic and Practices in German and Russian, bringing to eight the number of languages in which it is available on our website. We would be pleased to work with WAPOR members on additional translations into other languages.
It is also a pleasure to report that Editor Porismita Borah has released a call for a special issue of the International Journal of Public Opinion Research concerning global misinformation. A very timely topic, to be sure. You can find that announcement here.
WAPOR also continues its free webinar series. Events so far this year have included:
Public Opinion Research in the Middle East (February 2022), presented by Nebil Belaam (EMRHOD Consulting, Tunisia), Fares Braizat (NAMA – SIS, Jordan), and Munqith Dagher (IIACSS, Iraq).
Is Democracy Resilient? (March 2022), presented by Stuart Soroka (University of California Los Angeles and ICPSR at the University of Michigan), Roberto Stefan Foa (University of Cambridge), and Aníbal Pérez-Liñán (University of Notre Dame).
If you missed these highly informative webinars, they can be accessed on our website here. A special thanks to Michael Traugott and Claire Durand for organizing and moderating our webinars. Also, be watching for the official announcement regarding our next webinar, which will focus on survey data recycling and data harmonization. That presentation will take place this coming May.
Thank you for taking the time to read about WAPOR's activities, and please contact me directly if there if you have any recommendations or suggestions regarding WAPOR's continued work on behalf of public opinion research worldwide.

Timothy P. Johnson
WAPOR President