Letter from WAPOR President (October 2021)
This post is also available in: Español (Spanish) 简体中文 (Chinese (Simplified)) 繁體中文 (Chinese (Traditional))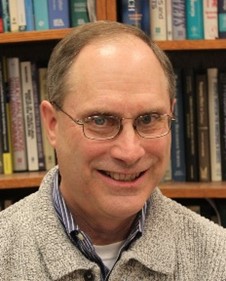 Dear WAPOR Colleagues,
Very pleased to be sending you this update of WAPOR activities during the third quarter of 2021. Most importantly, final plans are being put in place for our 2021 annual conference, which is set for November 2-6. With COVID continuing to be a worldwide problem, this year's conference will again be held virtually. Our conference team has been working non-stop to make sure this meeting will be another quality opportunity for our members to connect, learn from one another, and renew friendships. Registration for the conference is now open and can be accessed here. Also again this year, we will be offering four high quality workshops on the final day of the meeting and these will be available complimentary to all conference participants. Recordings from each will be available for 90 days after the conference so you will have the opportunity to benefit from each workshop.
Please also consider attending WAPOR's annual business meeting on November 2. You will be able to hear activity reports and presentations from all current Council members and ask them questions. This is an important opportunity as we are all accountable to the membership and would greatly appreciate hearing your concerns.
Dr. Porismita Borah from Washington State University, who assumed her responsibilities as Editor-in-Chief of the International Journal of Public Opinion Research on September 1, will also be attending our annual conference business meeting and you will be able to hear directly from her about her editorial philosophy and impressions after her first several months on the job.  
Another conference highlight will be the keynote address by long time WAPOR member and National Representative for Chile, Marta Lagos. Marta's address, "Alle, Nicht Jeder (Everyone, Not Anyone)," will highlight issues relevant to this year's conference theme "Speaking Truth to Power: Public Opinion in a Time of Crisis."  Watch for this special presentation on the first day of the conference.
Also note that WAPOR now has National Representatives for 66 countries and regions and we are continuing to recruit new representatives. A meeting of National Representatives is also on the conference program and we invite anyone interested in learning more about how to be involved as a National Representative to attend. A list of our current National Representatives can be found here.
After a period of public comment this Summer, our revised Code of Ethics has been approved by WAPOR's Council and is in the process of being translated into multiple languages. Watch for an announcement regarding that in the coming days. Professional Standards Chair David Jodice, who led the effort to update our Code, will be making a formal presentation of the new Code immediately after our November 2 business meeting.
WAPOR and ESOMAR are currently working together in making final preparations to launch the 2022 Freedom to Publish study. For almost 40 years, these periodic surveys have monitored worldwide trends in national laws and regulations concerning the free conduct and reporting of public opinion research. They continue to serve as a reminder to us all of the importance of protecting these basic freedoms. The most recent Freedom to Publish report from 2017 can be found here.
I'm pleased also to report that we are also continuing WAPOR's free webinar program this autumn. On October 29, our next webinar will focus on Electoral Surveys in Eastern Europe and will include distinguished speakers from the Czech Republic, Georgia, Poland and Russia. You can find more details regarding this webinar here. In December, our next webinar will be concerned with cluster/classification analysis. More details regarding that webinar will be coming soon.
Please also note that elections are currently underway for three WAPOR Council positions: Liaison Chair, Publications Chair, and Secretary/Treasurer. All current WAPOR members are strongly encouraged to vote. Please contact the WAPOR office if you did not receive your ballot. We will be announcing results in mid-November. Council members represent WAPOR and work year around to support our activities. A good election turnout is one way to let all candidates know how much their willingness to serve WAPOR is appreciated.
WAPOR Asia will be holding its 4th annual conference shortly after WAPOR's meeting, on November 16-17 (learn more about the conference here). This meeting will also be virtual this year and will continue the chapter's mission of supporting the dissemination of current research and promoting national and international networks of public opinion researchers. Personally, I greatly enjoyed attending the 2020 WAPOR Asia meeting and am looking forward to participating again this year.
Working with our regional chapters remains an important priority for WAPOR. The presidents of WAPOR Asia (Yashwant Deshmukh), WAPOR LATAM (Gustavo Meixueiro) and WAPOR WANA (Samir Abu Rumman) attended the August WAPOR Council meeting to discuss issues and priorities for their respective chapters. A variety of topics were covered. Some of these were chapter fee structures, the development of standard software platforms for online conferences (see below), increasing chapter membership and social media presence. Moving forward, our collective goal is to strengthen ties and collaborations for the benefit of all.
I also wanted to share with you that WAPOR is in the process of making the transition to a new membership and conference management system. This is an important and long overdue upgrade for WAPOR, as the complexity of our operations have expanded, along with our desire to provide more support to our growing regional chapters. We are confident this new system will enable us to do so in a more efficient manner. Special thanks to Renae Reis for researching and coordinating this transition to our new system, which should be complete by the end of this calendar year.
Wishing you all the best,

Timothy P. Johnson
WAPOR President