WAPOR Asia Pacific: Elections 2022
The voting for the 2022 WAPOR Asia Pacific election is currently underway and open to all chapter members who paid dues for 2022. In this year's elections chapter's members are invited to vote for the Secretary-Treasurer.
The Secretary-Treasurer oversees WAPOR Asia's membership dues and other revenues, administers the association's accounts, and works with the Council on activities related to the association's financial health [Constitution of WAPOR Asia Pacific, Paragraph 4.8: The Secretary-Treasurer shall be responsible for collecting revenues of WAPOR Asia – except membership dues that are collected by WAPOR and sent to WAPOR Asia — for administering the funds of WAPOR Asia, and for performing such other duties as the Council may prescribe. S/He shall prepare and distribute to all members a report at each Council and Business Meeting and shall submit an annual report to the membership covering his or her activities for the year and the financial situation of WAPOR Asia at the end of the fiscal year].  
The elected Secretary-Treasurer will serve a two-year term that runs from January 1, 2023, to December 31, 2024 [Constitution of WAPOR Asia Pacific, Paragraph 4.12: The term of office for all Council and Committee members shall be two years […] the Secretary-Treasurer shall be elected in even-numbered years […] Terms start on January 1].
The WAPOR Asia Pacific Executive Committee appointed Yashwant Deshmukh as the Chair of the Electoral Committee 2022. President Jibum Kim and Vice-President Linda Luz Guerrero are the other members of the Electoral Committee. 
Voting will take place from November, 1 to December, 1, 2022. Every chapter member will receive an individual invitation with the personalized voting link. Voting is secret and anonymous.
There are 2 candidates running for the described above position: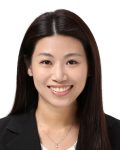 Winnie Lee is a Senior Manager (Research & Administration) of the Hong Kong Public Opinion Research Institute which was formerly called the Public Opinion Programme at The University of Hong Kong. She joined the team in 2008 and has coordinated and managed hundreds of research projects working with over a hundred different collaborators, including fellow academic researchers (in Hong Kong, Mainland China and overseas), public organizations, government departments, non-government organizations, professional bodies, political groups, leading commercial firms, small-medium enterprises as well as local and overseas media organizations. She has been the Acting General Secretary of WAPOR Asia Pacific since it was established as WAPOR Asia in 2018. Winnie obtained a B.Sc. degree in Psychology and subsequently an M.Sc. degree in Health Psychology, both in the United Kingdom, at the University of Warwick and City University London respectively. She is well equipped with both quantitative and qualitative research skills. Her major research interests include social behaviors, health and life quality, and applied psychology.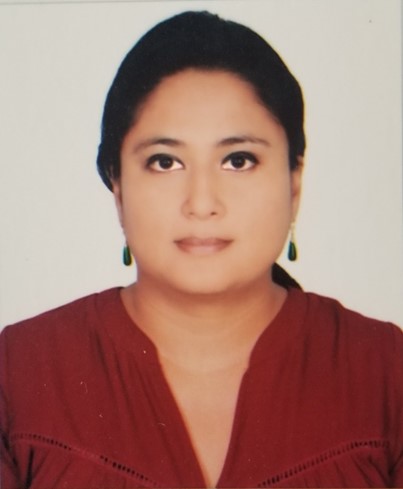 Jui Shrestha consults for development organizations in Nepal that focus on national level data collection and production of statistics as well as efforts to improve the national statistical system. Currently, she works for the World Bank on the Nepal Living Standards Survey, which is the poverty measurement instrument for Nepal and UNICEF for disseminating results of the Nepal Housing and Population Census 2021. Previously, she has worked on several large-scale household surveys in Nepal, including panel surveys to inform recovery from the 2015 earthquake. She has also assisted international firms like D3 Systems enter the Nepali market. She has worked on international projects like the World Bank's South Asia wide survey gauging the effects of the COVID-19 pandemic on the labor market. Prior to moving back to her home country, she used to work for the Public Policy Institute of California on their statewide public opinion poll. She has been active in the survey research community—she represents Nepal for both the World Association for Public Opinion Research as well as the WAPOR's South Asia Chapter. Previously, she was the associate conference chair for the Pacific chapter of the American Association for Public Opinion Research. She holds a Masters in Public Administration with a focus on survey research and program evaluation from the University of Connecticut and a Bachelors in Arts focusing on urban studies from Colby College.