Letter from WAPOR President (October 2022)
This post is also available in: Español (Spanish) 简体中文 (Chinese (Simplified)) 繁體中文 (Chinese (Traditional)) العربية (Arabic)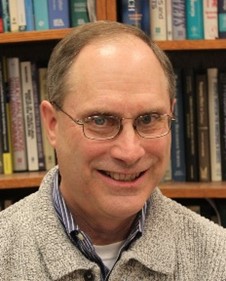 Dear WAPOR Colleagues,
Today, I'm writing to inform you of WAPOR activities during the third quarter of this year. There is one important change to report. In August, we announced that WAPOR's long-term Executive Director, Renae Reis, was resigning her position. Renae served WAPOR well for 22 years, an amazing tenure in this position, and we are wishing her continued success in her new endeavors. I know that Renae was very pleased to receive personal notes from many of you and we are grateful that she will always be available to WAPOR as our most important source of institutional knowledge.
I am also very pleased to report that, effective September 1, Dr. Kseniya Kizilova has assumed the position of Executive Director for WAPOR. While transitions are never easy, Kseniya's prior service as Liaison Committee Chair – which she resigned to accept this new position – is a great advantage as she begins her new role with a well-rounded knowledge of WAPOR's organization, history and operations. She also had the opportunity to work with Renae for several weeks before her departure. The transition remains a big challenge, though, as Kseniya's first project has been to quickly prepare for our first post-COVID in-person annual conference. Thankfully, Kseniya is a quick study and, working with Conference Chair Tatiana Karabchuk, all local arrangements in Dubai, along with our online conference registration platform, are in place and we are looking forward with great anticipation to this upcoming event.
Regarding the conference, a few highlights to share. Two impressive keynote addresses are planned. Early in the conference, Prof. Pippa Norris from Harvard University will speak about public trust and its essential role in collective action across social, economic and governmental spheres. During the final day of our conference, Prof. Amaney Jamal from Princeton University will speak about public opinion research in the Middle East using the most recent Arab Barometer data from that region.
In addition to approximately 150 professional presentations, several social activities are also planned, including a welcoming safari adventure, which will take us outside of Dubai and into the desert for a cultural presentation, the annual WAPOR awards banquet, and an optional Dubai Marina Cruise dinner the last evening of the conference.
Another highlight of the forthcoming WAPOR 2022 annual conference is a special session dedicated to the inauguration of a new WAPOR regional chapter – WAPOR Sub-Saharan Africa. WAPOR members Angela Ambitho and Paul Nnanwobu, with the support of other colleagues and members of the WAPOR Council, have worked very hard over the past 4 years to make this happen. I invite all of you to join this celebration as WAPOR is now expanding to the African continent.
This year becomes another turning point in the WAPOR history as for the first time WAPOR conference is taking place in the Gulf. A number of conference panels are organized by the local scholars to address important aspects of public opinion research in the UAE.
The last day of the conference will also bring our annual Business meeting during which you can hear reports directly from all current Council members and ask them questions. This is an important opportunity as we are all accountable to membership and would greatly value and appreciate hearing your concerns.
The conference theme is a celebration of WAPOR's 75 Years of Worldwide Public Opinion Research, and several special sessions looking back on our history and into the future are also planned (see the current program draft). WAPOR's 75th conference will be held in conjunction with WAPOR Asia Pacific's 5th anniversary conference, which will take place in Dubai immediately after the WAPOR conference. We encourage you to consider attending both meetings if time permits.
Also, I am sending you an important reminder that WAPOR's annual election is now under way until October 31. Two key positions are on the ballot: Vice President/President-elect, and Chair of the Professional Standards Committee. We have exceptionally qualified candidates to consider for each position and I strongly encourage you to vote today if you have not already done so. Also, if you did not receive your ballot, please contact the WAPOR office. We will be announcing results in early November, just before the annual conference. Council members work continuously throughout the year to serve WAPOR and a good election turnout is one way to communicate to them that their service is appreciated.
Hoping to see you in Dubai!
Warm regards,

Timothy P. Johnson
WAPOR President