A report on the March 2015 WAPOR Regional Conference in Doha, Qatar
By David Howell
From March 7 to 9, 2015, the Social and Economic Survey Research Institute (SESRI) at Qatar University hosted the WAPOR 2015 Regional Conference, the first WAPOR conference to be held in the Middle East. By all accounts, this was a very successful event which was well-organized by the staff from SESRI supplemented by the assistance of enthusiastic student volunteers from Qatar University.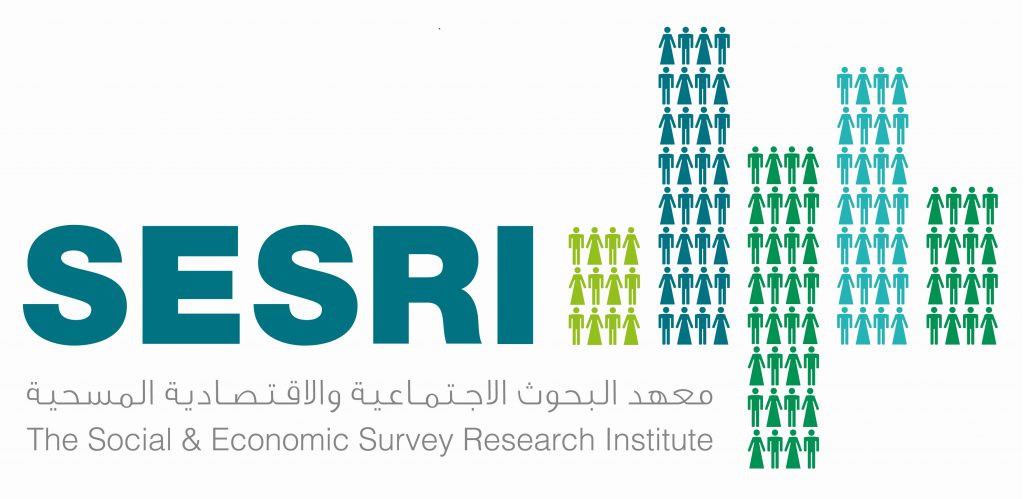 Approximately 130 participants from 30 nationalities attended, with representatives from across Africa, Asia, Europe, the Middle East, and North America.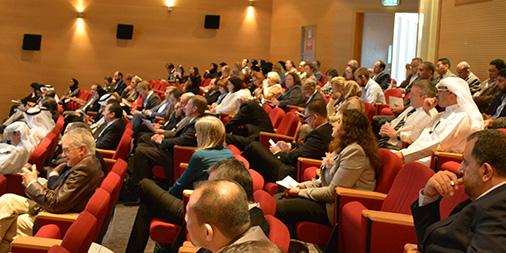 International participants had the opportunity to gain insight into local culture through a tour guided by the External Relations Department of Qatar University. The tour included a trip to Doha's Souq Waqif, a traditional marketplace which has been restored in the heart of the city, and a visit to the Museum of Islamic Art in its iconic building which was designed by renowned architect I.M. Pei.
The overarching theme of the conference was "Innovation in Public Opinion Research." The conference opened with welcoming remarks from Qatar University's Vice President for Research Hassan Al-Derham, SESRI Director Darwish Al-Emadi, and WAPOR President Patricia Moy.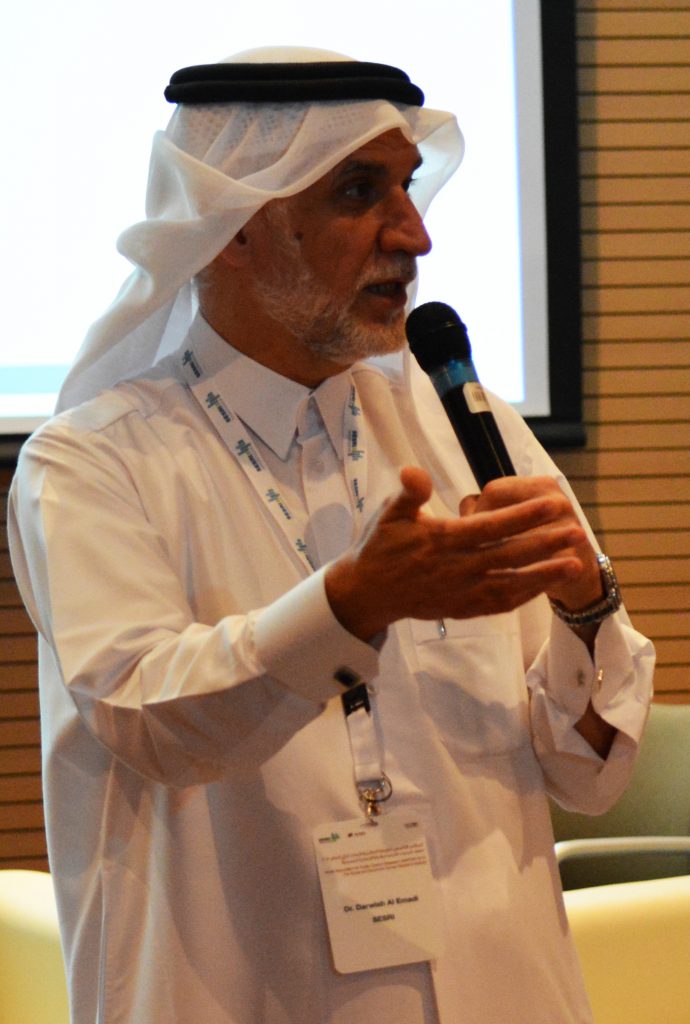 Dr. Darwish Al-Emadi, Director of SESRI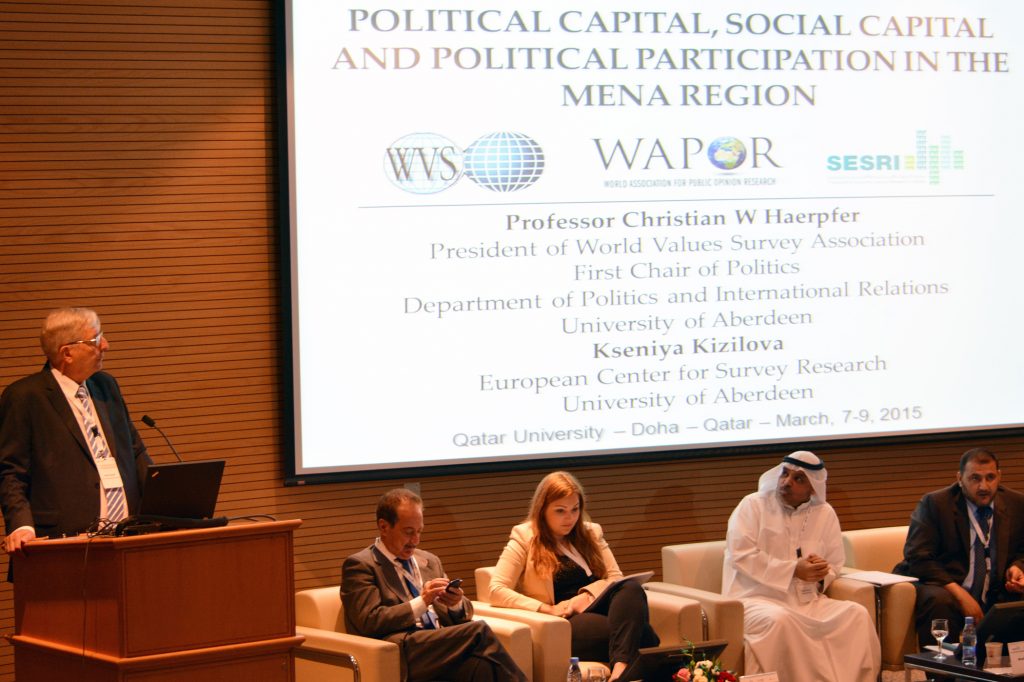 World Values Survey Session
Each day began with a standalone panel focused on results from the Arab Barometer or World Values Survey, followed by concurrent thematic sessions. The conference included over 40 presentations. A substantive track included thematic sessions on communication, conflict, family, gender, public opinion, and social capital, while a methodological track had sessions on data collection techniques, data quality, measurement, questionnaire design, sampling, and technology. The conference included a competition for the best Conference Student/Early-Career Researcher Paper. The award was presented to Mohanalakshmi Rajakumar and Tanya Kane of Northwestern University in Qatar, and Jessica Hammam of Virginia Commonwealth University in Qatar, for their paper "Great Expectations: Women, Education and Marriage in Qatar.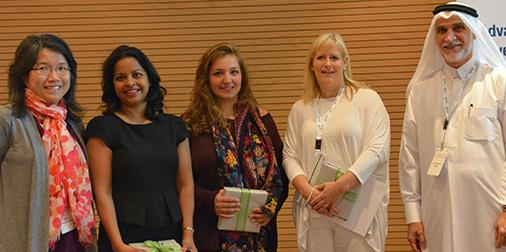 Patricia Moy, Mohanalakshmi Rajakumar, Jessica Hammam, Tanya Kane, and, and Darwish Al-Emadi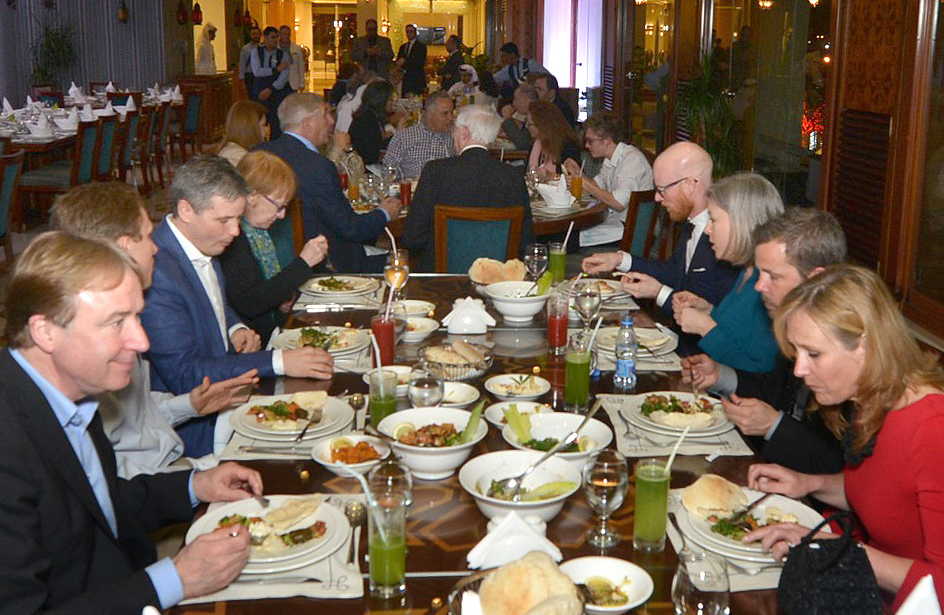 Gala Dinner and Celebration
The conference was actively reported on social media, with the SESRI Twitter account and conference participants live-tweeting using a custom #WAPORdoha hashtag. The occasion was also used to launch a new SESRI Blog, with summaries of conference papers by Fatimah Al-Khaldi, Justin Gengler, Linda Kimmel, and Bethany Nesbit (Shockley) posted shortly after the presentations themselves.
To cap off the conference, participants shared a meal of local specialties at a gala dinner and celebration held at The Oriental Pearl restaurant on Doha's famous Corniche.